Must SEE
Must SEE
Must See
In Giethoorn you can, among other things:
* Visit beautiful museums
* Lovely walks through the old village
* Enjoy one of the many restaurants on a waterfront terrace
For more information about Giethoorn visit
Giethoornvillage.com
Museum farm 't Olde Maat Uus
in Giethoorn. In the museum you can gradually discover how people lived and worked in Giethoorn 100 years ago. Personal stories of prominent inhabitants reveal everything about peat extraction and special customs. Only here you can see an authentic Gieterse farm inside. Also, the fisherman's cottage and the boathouse give a unique impression of the simple life in this watery village. The museum is housed in a beautifully renovated farmhouse, which brings you back to the old moods of yesteryear.
►
www.oldemaatuus.nl
The museum
'De Oude Aarde'
(The Old Earth) was founded in 1969. Discover the beauty of Mother Nature at De Oude Aarde in Giethoorn. The most beautiful gems, minerals and fossils have been collected in the museum since 1969. The many voyages of discovery by René Boissevain (the founder of the museum) have filled the museum with a unique collection. Discover the wonderful shapes, brilliant colours and stones that you couldn't dream they existed, you'll come across them all in the scarcely lit museum. You'll find the world's largest egg, the Amethyst geode from Brazil and the petrified tree trunk from America.
►
www.deoudeaarde.nl
In
Gloria Maris Museum
you can enjoy the wonderful beauty that nature produces under water. Discover the shells in their many variations, shapes and colours. Visit the precious 'Gloria Maris' shell, from which the gallery takes its name. Admire the unique collection of jewellery, made from pearls and shells and all gift items such as home decorations and ornaments from and by the sea.
So step inside the Gloria Maris shell gallery on the Binnenpad and dream away in this beautiful underwater world. A visit to the gallery is a real experience for children.
Gloria Maris ... a world apart!
►
www.gloria-maris.nl
Wonderful stroll through the old village
The village of Giethoorn - also called Dutch Venice, has about 2620 inhabitants and is known for its bridges, waterways and punters. The painting created the canals and the world famous ponds and wetlands (Weerribben-Wieden). Many houses are, as it were, built on islands, which can only be reached via bridges. Most of the more than 176 bridges are privately owned.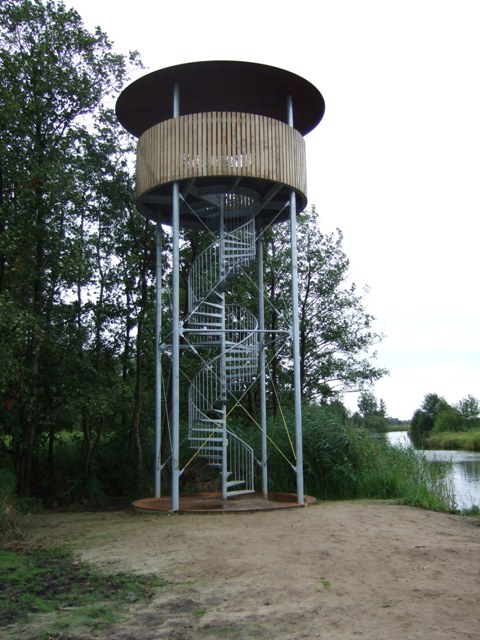 Enjoy one of the many restaurants on a waterfront terrace