Discover the beautiful waterways of Giethoorn with a comfortable boat! The top-quality boats of Boat Rental Giethoorn are perfect for exploring the ''Venice of the Nord''. Glide through the small canals, underneath bridges and past the picturesque houses and cottages. Whether you're a local or a visitor, having a boat in Giethoorn opens up a new world of adventure. Don't miss out on this unique opportunity to experience Giethoorn and rent a boat now!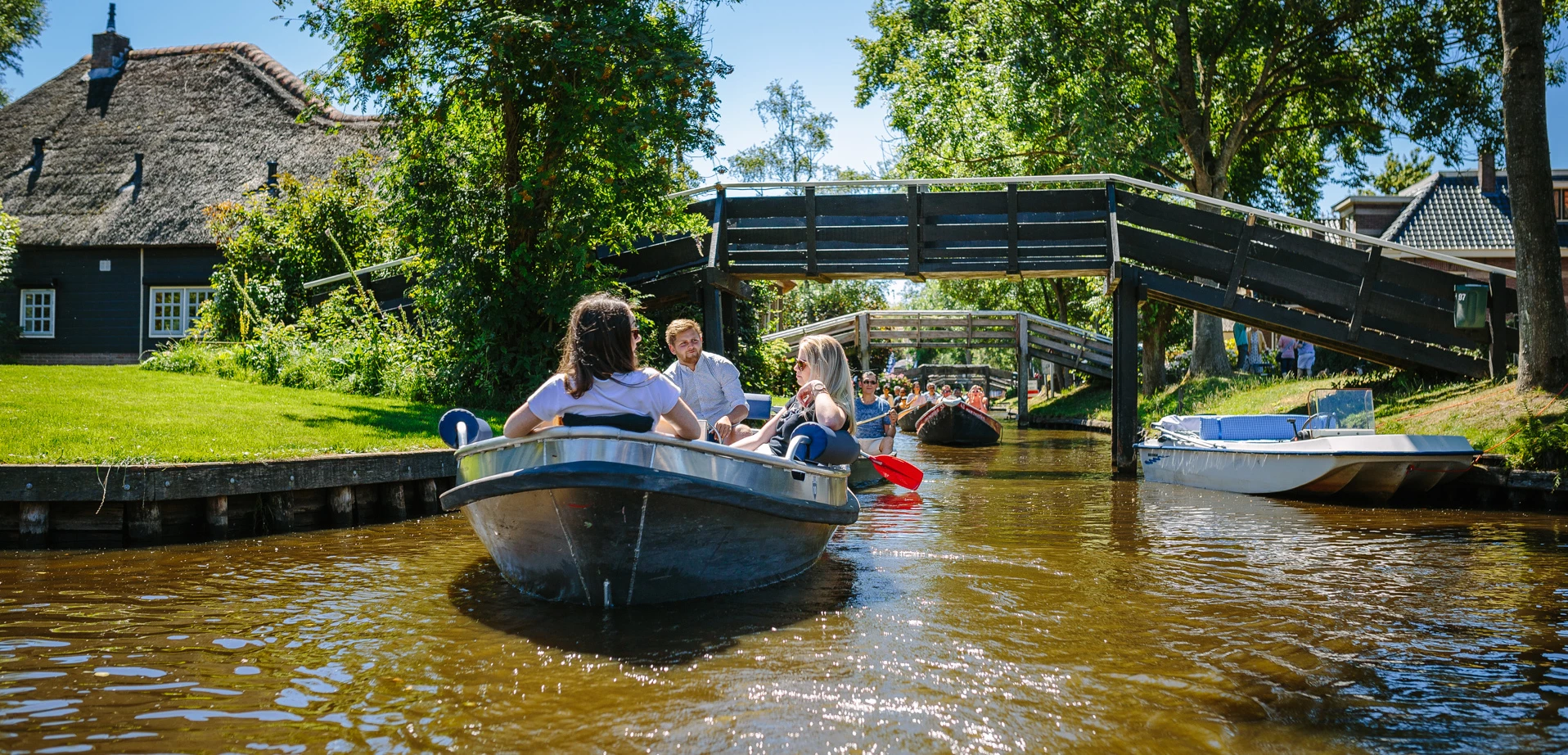 Rent a 100% electric boat
It is possible to rent a electric boat via
Boat Rental Giethoorn
. From 4 persons to 12 persons, they have every type of boat. The boats are comfortable and eco friendly.
Want to know more? Click on the button!
Tour Boat
Want to visit Giethoorn with a large group of friends or family? Then the larger tour boats are perfect to discover the beautiful canals of Giethoorn. Want to know more? Click the button below for more information!
More Information